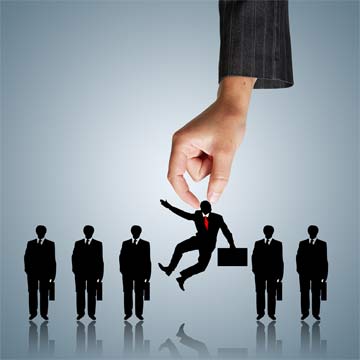 Comprehensive Employment Background Investigations
Did you know that nearly 1.5% of applicants provide bogus ID data to recruiters?
Did you know that a typo on an SS# or DOB can seriously impact your investigation?
Welcome to InfoFax, your best source for background investigations. We are not in the background screening business, which implies exactly that: a cursory screening. InfoFax is staffed with trained, licensed investigators who are fully equipped to give our clients a comprehensive investigation of the subject.

How are we different? First, we verify that the ID (SS#, DOB, DL and Name) is accurate, then, based on former addresses that we identify, we scour courthouses in multiple jurisdictions. We talk with police and sheriff offices, provide you with court documents for all the details -including outstanding warrants- and use databases that may provide additional clues. Do you want a background check or do you want a background investigation? Let's not waste each other's time; our client profiles are those that want the job done right. Whether it is a comprehensive criminal, civil, employment, education, professional license etc., we will exceed your expectations every time.
What Our Clients Say

The InfoFax team delivers precise and accurate reports, whether background investigations or employee checks. They lower my risks and I can count on their information to help me make the most informed decisions.
Dr. Jason Bailey, MD.
Conroe Regional Hospital, Plastic and Reconstructive Surgery

Betty has honed her knowledge as an investigator and knows how to ferret out the most pertinent information on candidates, besides their staff is available promptly for questions and clarification. Not only that, we get court documents when requested for further details.
Kim Whitener
Assistant to the Chairman, Marvy Finger, The Finger Companies

InfoFax sets themselves apart, their reports are far more comprehensive than any national firm that we have used. Plus we get immediate service with a Team that is professional in every manner.
Mike Spears
General Manager, Yellow Cab of Texas

I have worked with InfoFax for years and from time to time, we have run side by side comparisons on their reports. It is clear that when trained investigators are conducting your employment screening, it is much more thorough than an employment screening company. We have had nothing but an exceptional experience over a long track record
Marc Overstreet
former HR Manager, Seadrill Americas